In a market where the number of products labeled as "sustainable" is growing rapidly every day, certificates are supposed to offer you, the consumer, orientation and security. Unfortunately, the number of certificates is immense. Among them are also some that are not very meaningful and in case of doubt can be obtained by "monetary" means.
Meanwhile, the end consumer is completely lost in the opaque jungle of quality seals.
Based on one of the most important goals of BIOvative, the 100% transparency towards the customer, we show you which certificates you can find in our products, what they stand for and what they say: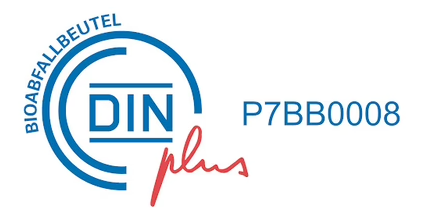 The DINPlus certificate is particularly important for us. The seal confirms that our compostable products decompose completely in less than 6 weeks in an industrial composting plant. This means that we can finally put an end to the prejudices to which compostable products are constantly subjected in various reports. These almost always criticize an unreasonable duration of the composting process. Unfortunately, this criticism actually applies to a large number of compostable products.
Therefore, we have technologically improved our BIOvative products to fully meet the requirements of DINPlus certification. We achieve this standard through high-quality, renewable raw materials, technologically well-engineered production processes and thus an optimal material.
What advantage does this bring for you?
The DINplus certification
*Since unfortunately only the fewest compostable organic bags still meet these requirements, some municipalities and cities forbid the disposal of organic bags in their organic waste garbage cans.
→ Please check with your municipality/city whether compostable organic bags can be disposed of in your organic waste garbage can.

The "Klimaneutral Produkt" certificate stands for transparency and guarantees the traceability of our products in climate protection.
The requirements for the award of this certificate is the recording and offsetting of ALL emissions that occur during the entire manufacturing process (delivery, production, shipping, etc.). In addition, the offsetting of emissions must be proven via recognized climate protection projects certified according to strict international criteria.
Klimaneutral Prüfsiegel 2023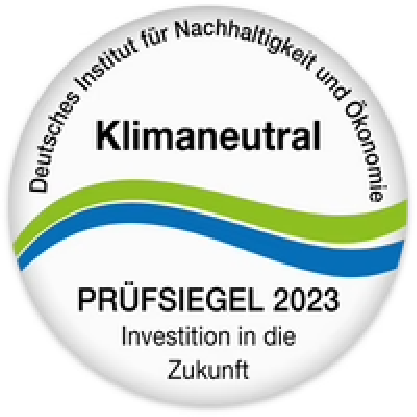 The certification "Klimaneutral" of the German Institute for Sustainability and Economics confirms that we deliver climate neutral products to you.
The prerequisite for certification is the creation of the CO₂ footprint or CO₂ balance for our products. Our production process as well as the transport to your home are taken into account when calculating the greenhouse gas emissions.
What advantage does this bring for you?
The "Klimaneutral" certification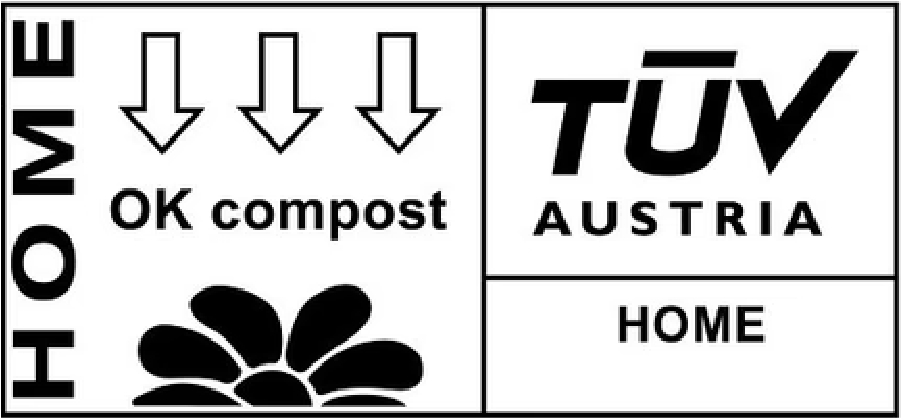 The "OK compost HOME" certificate from the independent testing center TÜV Austria confirms that our products are fully compostable even at low temperatures via your own compost.
What advantage does this bring for you?
The OK compost HOME certification
*Unfortunately, not all municipalities allow the disposal of organic bags in your organic waste garbage can. Please find out in advance which rules apply to your city.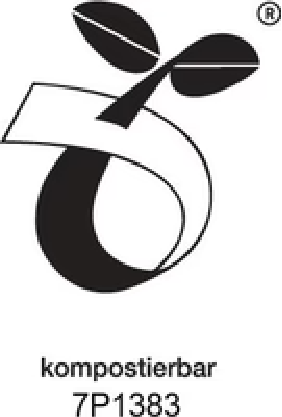 The EN 13432 certification shows you that our products are fully compostable and biodegradable.
What advantage does this bring for you?
You can share this post on your social media channels and support us!